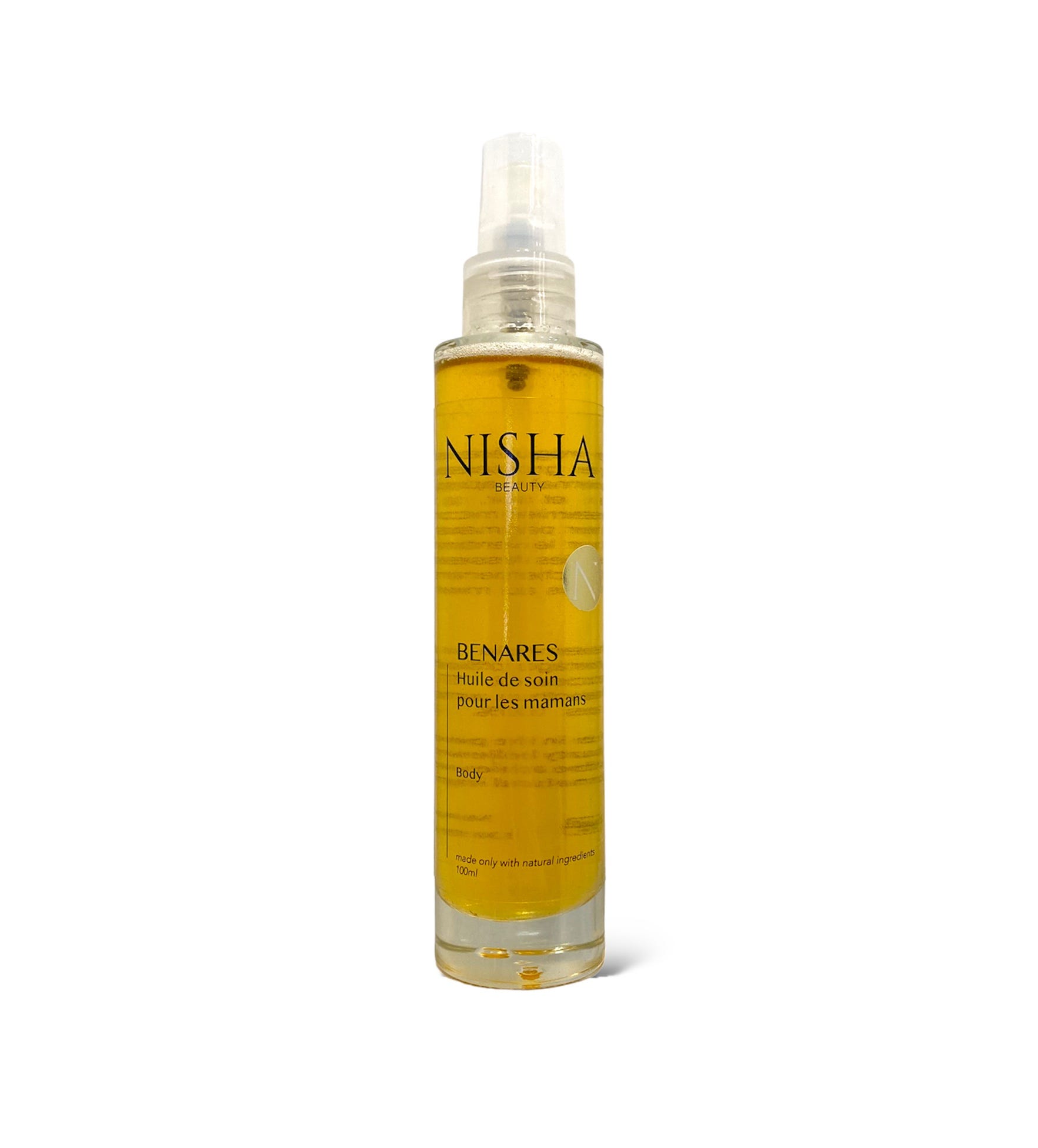 NEW
BENARES | Care oil for moms
A body care oil that hydrates, nourishes, prevents stretch marks and calms feelings of discomfort before and after pregnancy, as well as sore breasts.
Discover our new products and bestsellers.
Simplicity
An easy routine suitable for all hair types
Ecology & Ethics
Respect for
nature
Quality formulation
Minimalist, natural and organic composition
Humanitarian engagement
Partnership with the ONG Filles du monde
Made in France
All our products are developed and manufactured in France.
"I take care of my hair naturally, without neglecting aesthetics. It smells so good. My hair is soft and shiny. I have become a loyal customer."
"Nisha allowed me to reconnect with my origins and the rituals that my mother had instilled in me when I was little. I went back to basics, a big THANK YOU!"
"Although hesitant, I finally gave in, and persevered and the miracle happened. My hair is clearly healthier!"
Our engagement
For each order = Fee for 1 back-to-school kit
For a young girl of the world
For more information: Our engagement