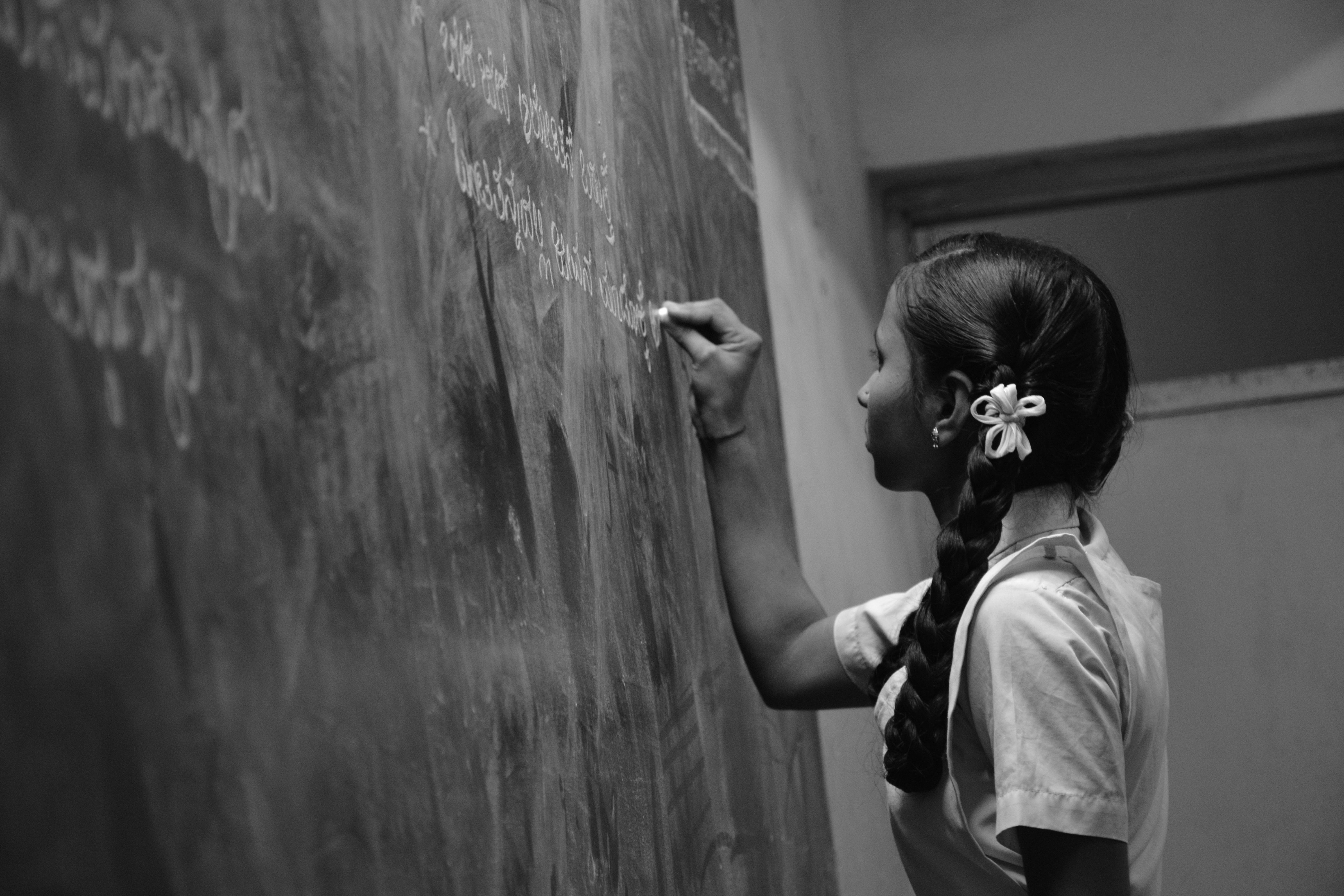 Our engagement
The Nisha house is committed to all young girls in the world.

Through the NGO Fille du monde, with which we are a partner, we have the great desire to intervene in the education of these young girls who are often absent due to very different problems: war, famine, under-developing countries, etc

The association aims to protect and defend the rights of girls under the age of 18 around the world through numerous projects. Local projects are implemented with great respect for the culture of the country.

Our goals :
- Promote the emancipation and autonomy of all girls.
- To coach in respect of local cultures, young girls in school.
- Raising people's awareness of respect for their rights.
- Act for equal rights and opportunities between girls and boys.
- Help them in their personal development: give them self-confidence and
allow them to discover and become aware of their full potential.
- Helping them to orient themselves professionally and putting them in contact with establishments
targeted.
- Provide school support and create mutual aid and solidarity between them.
1. CURRENT MISSIONS:
Benign

For its first year of activity, FDM launched in Cotonou in Benin with the aim of raising awareness among young girls and boys of the risks associated with sexuality.
This awareness is essential today and will allow young girls to be much better informed about the cycle of puberty or the rules of hygiene in order to reduce the transmission of STDs and to lower the high rate of school dropout for girls. , particularly caused by unwanted pregnancies.
Workshops for the manufacture of washable sanitary napkins are organized every week: in fact, after having spent time with these young women, we learned that a large number of them could not go to school during the menstrual period, because there is currently no adequate hygienic protection. Today, thanks to these workshops, each young woman has left with a towel made by them.


2. THE CURRENT MISSION:
Sri Lanka

We plan to intervene in Sri Lanka, to help young girls from the civil war, of whom we hear very little about, to find their professional path. We want to support these girls, who will be the women of tomorrow to flourish in their personal and professional development.
A first discovery trip is planned for February 2020, to learn about available university structures, aid, etc., which will allow us to review the missions that we can carry out on site.

Why Sri Lanka? What is the current context?

Sri Lanka experienced a long period of civil war from 1983 to 2009. The conflict claimed several thousand victims and devastated the Northern Province and the Eastern Province. Years after the conflict, there are significant psychological and physical traumas among the population.

An obvious need to consolidate inner peace and reconcile the different communities. Over the past decade, Sri Lanka has experienced rapid economic development
however heterogeneous, which develops a deprived social class talkative and in large
number. Precisely, in remote areas and in areas of tea plantations, such as the Northern and Uva provinces.

In the districts of Matale, Nuwara Eliya, Badulla and Moneragala, the poverty rate remains higher than in the rest of the country. The country is, among other things, exposed to the risk of natural disasters such as the 2004 tsunami, which caused more than 30,000 victims, 4,500 missing and 250,000 victims, but also recurring annual events: the rainy season which causes floods and landslides, while some regions are affected by episodes of drought. The floods of May 2017 thus led to the displacement of more than half a million people. A priori, gender-related issues also constitute a major challenge: gender-based discrimination and violence remain widespread, while the unemployment rate remains very high among women, their participation in the public sphere is limited. The wage gap between men and women is very significant, which reduces the possibility for the latter to access a better standard of living.

Jaffna is considered the cultural capital of Sri Lankan Tamils. This peninsula in the north of Sri Lanka is considered the most literate area of Sri Lanka (90% in 2001). However, not all Tamil people in Jaffna have access to higher education due to families' financial difficulties. Young girls are put aside, families not having the means to pay the school fees, in particular the costs of a new school year (uniforms, books, school supplies, clothing, and shoes).

The objectives we want to set up:


The acquisition of knowledge:
The heart of the project itself is the provision of information for the personal development of young people:
- In the school, young people will attend coaching workshops and
initially fun activities led by volunteers. The faculty
will of course be invited;
- Outside class hours, the NGO will offer sessions open to all audiences in order to
to educate families as well.
The empowerment of teachers:
Teachers will be able to carry out these support sessions throughout the year, we provide them with our content and will train those who wish. The idea is above all to raise awareness of the importance of female emancipation through personal development.
We also hope, through this project, to raise awareness among girls, especially families, about the pursuit of their children's school studies, access to training in
learning or entrepreneurship.


We are committed thanks to you:
Being concerned by this malaise of the young girls of the world,
we have decided to engage through you.
For each order = 1€ for a school kit*
*uniforms, books, school supplies, clothing, and shoes
Vos paramètres de cookies actuels empêchent l'affichage de contenu émanant de Instagram post. Cliquez sur "Accepter et afficher le contenu" pour afficher ce contenu et accepter la politique d'utilisation des cookies de Instagram post. Consultez la Politique de confidentialité de Instagram post pour plus d'informations. Vous pouvez retirer votre consentement à tout moment dans vos paramètres des cookies.
Accepter et afficher le contenu