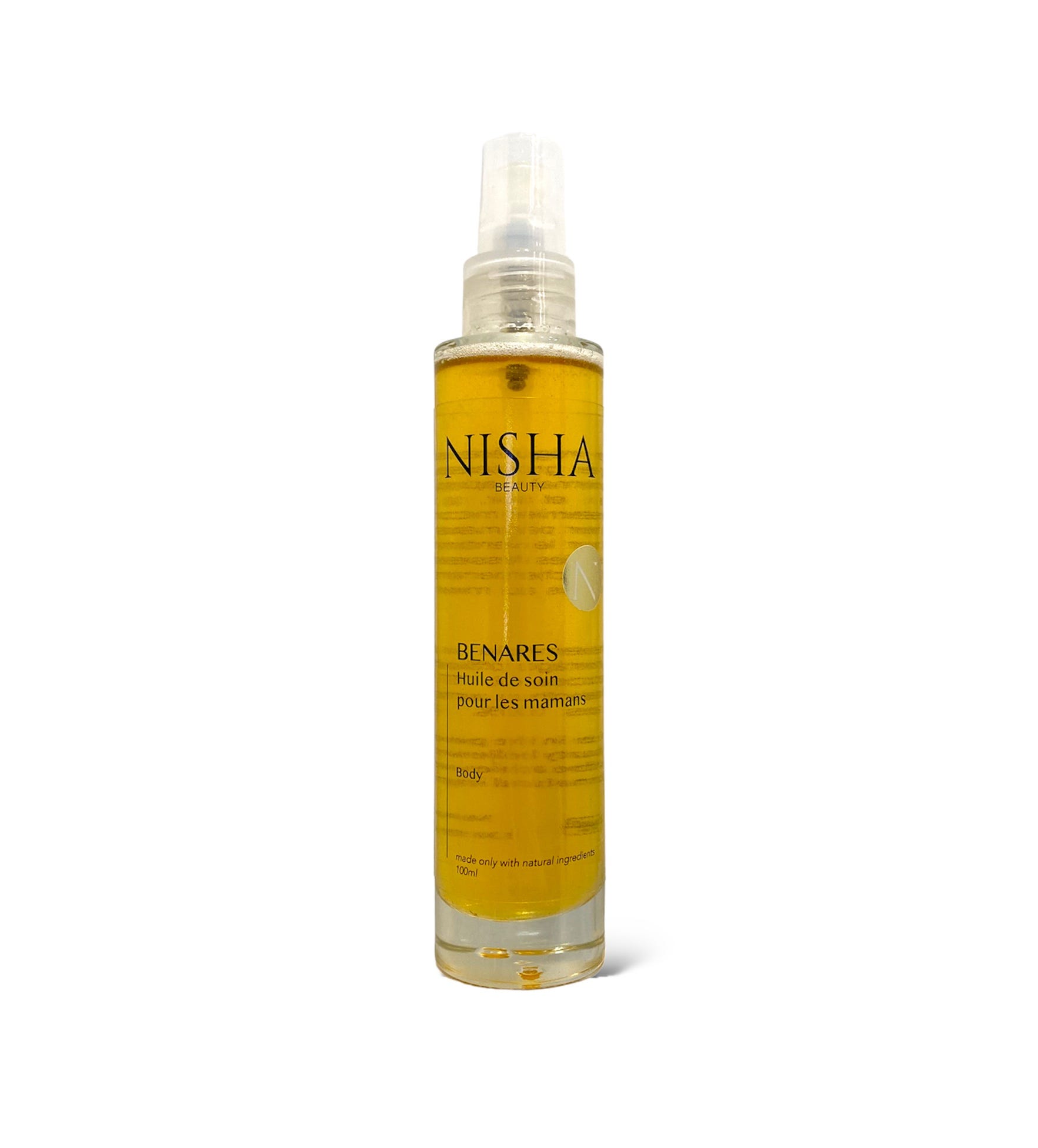 NEW
BENARES | Care oil for mothers
A body care oil that hydrates, nourishes, prevents stretch marks and calms feelings of discomfort before and after pregnancy, as well as sore breasts.
NEW | Coconut solid soap
The soft solid soap rich in natural fatty acids, coconut oil, vitamins A, D and vitamin E, it envelops the skin in a soft foam and delicately perfumes it with coconut.
Perfumed oils | KERALA collection
Delicately scented oils, multi-use treatments for body, face and hair.
GOLD SPARKLING OIL
Indulge your skin and hair with Nisha Body & Hair Dry Shimmer Oil, enriched with nourishing coconut oil with the scent of frangipani flowers.

Dry oil, texture with a non-greasy feel, quickly absorbed, and light texture: it will be your summer must-have!